Yahuwshua is Yahweh | home

Iajuwshua es Iajueh

XFiles.mid



Don't panic! The Yahuwshu`a is Yahweh website has MOVED to where Yahweh has granted it greener pastures.
Now with NO popup ads or other kinds of ads which promoted the false glad tidings, we are happy to give you the link to it below: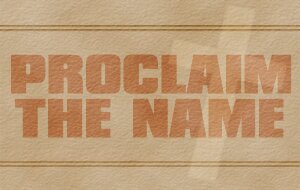 Click on these in order to go to the proTruth website which proclaims and explains the Truth of Yahweh and has the courage to scripturally debunk human traditional teachings in not just Christianity, but also in "Sacred-name" groups which have erred about His name somehow, proclaiming near-miss names. Read about end prophecy, and download a free restored name scripture translation which is superior to the ones you can buy!!!
We are boldly